ISO 9001 Quality management system
In order for organizations to compete successfully in the market with their products or services, their management must take care to continuously improve processes to ensure good quality. Continuous improvement is the basic principle of the quality management system. Often companies that are certified according to the ISO 9001: 2015 standard will choose those cooperation partners who have also obtain this certificate.
Although a organization can set up its own quality management system independently, most companies or organizations choose to implement a world-renowned and standardized quality management system. Its implementation is confirmed by an appropriate certificate, and this system ensures excellent work efficiency and increasing shareholder profits.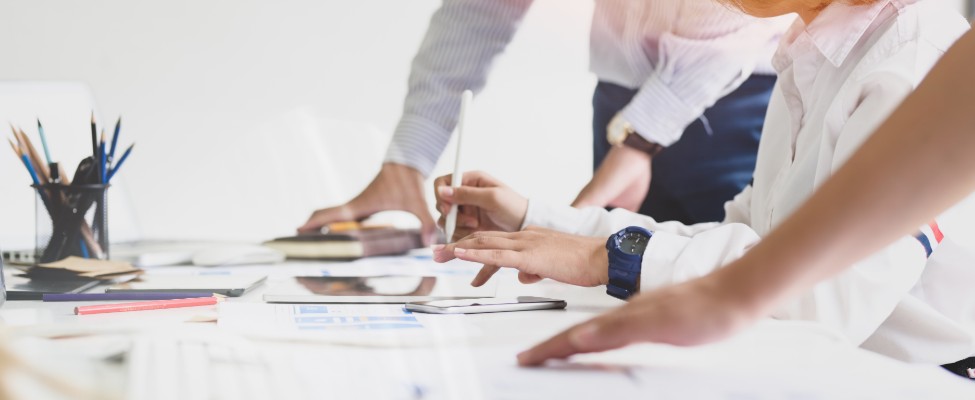 What is ISO 9001: 2015?
ISO 9001: 2015 is an international quality management system standard developed using the ISO High Level Framework (HLS). It is common to all new ISO standards and ensures the best compatibility of the ISO 9001 standard with other standards, thus facilitating the implementation and integration of the management system, providing greater value to users.
ISO 9001: 2015 is an international standard that can be applied in large or small companies, public sector organizations and non-governmental organizations, as well as in any industry. It does not set specific quality requirements, so it can be used to design any quality management processes in a organization. This standard is considered to be a basic standard that well incorporates other standards, such as ISO 14001, ISO 45001, ISO 50001, ISO 27001 or ISO 22000, etc., if any of them is implemented in the organisation already.
ISO 9001 is based on seven quality management principles. They form a structured and at the same time flexible system, ensuring that management and employees will be satisfied with the organization's processes, and customers will receive the appropriate product or service.
ISO 9001 certification will ensure compliance with procurement qualification requirements in cases where the existence of a quality management system is a criterion for the selection of tenderers.
How to get ISO 9001 certified?
In order to be certified, the organization needs to implement an effective quality management system that meets the requirements of the ISO 9001 standard. As an accredited certification body, we can provide you with training on the requirements of the ISO 9001 standard, perform pre-audits, as well as provide certification services.
Contact us for more details.
Why certify according to the ISO 9001 standard?
By certifying and maintaining a management system in accordance with the requirements of the ISO 9001 standard, you demonstrate a commitment to achieving the best possible quality. At the same time, stakeholders, such as customers, investors, the public, are assured that your organization 's quality management system works effectively, both reducing costs and not losing quality from year to year.
When choosing ISO 9001 certification, you will:
Increese customer satisfaction by constantly ensuring the provision of the highest quality services;
significantly increase the organization's competitiveness;
gain the trust of customers and partners;
improve management and other business processes (communications, planning, etc.);
improve cooperation with suppliers and subcontractors;
saved resources by eliminating errors and unnecessary actions – from the creation of goods or services to delivery;
reduce potential problems as they will be identified before they occur;
obtain internationally recognized quality certificate, which can serve as a marketing tool.
SIMILAR SERVICES THAT YOU MAY BE INTERESTED IN:
Do you want to close the form?
Data will not be saved or sent.
Send us a message
Thank you, your message has been received!